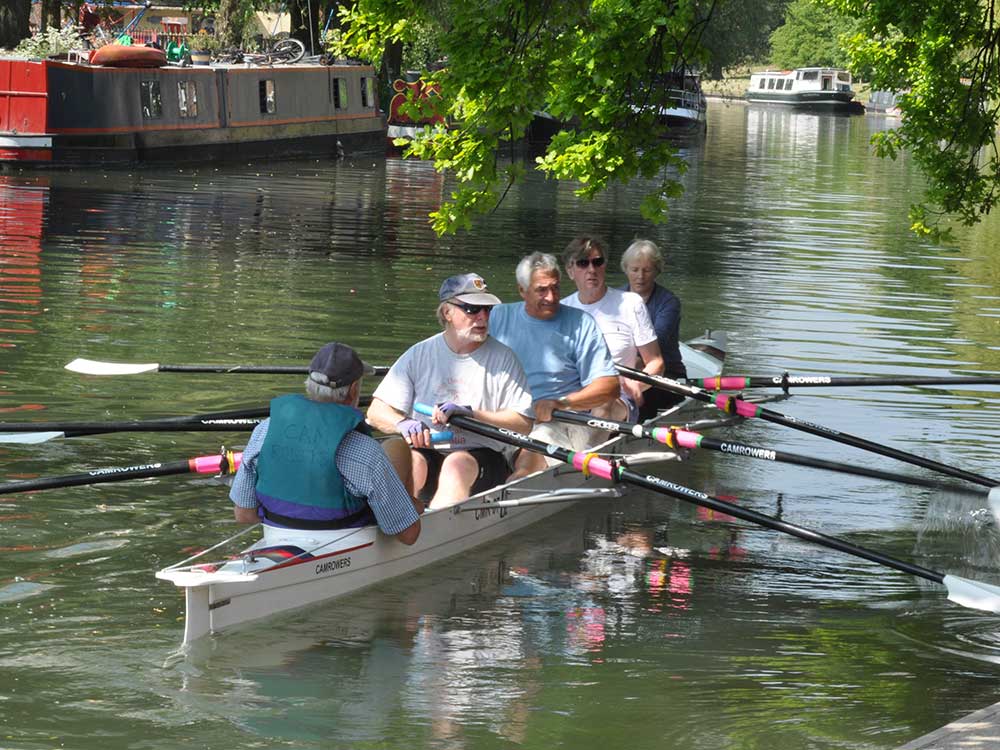 Camrowers is a grassroots club run entirely by its members – all volunteers. It evolved from a GP Referral scheme in 2001 that was supported by British Rowing, Cambridge City Council and the health service. People with a variety of illnesses and disabilities had the opportunity to learn and enjoy rowing. Boats and premises were borrowed, and the scheme was so successful that in 2006 Camrowers Club was formed to take recreational rowing to a wider audience of the over-50s. The Club started to raise funds for its own boats and to provide rowing for the Cambridge City Council Forever Active Scheme for the over 50s and the University of the Third Age in Cambridge.
It became a charitable company in 2010 and by 2014 had grown to 90 members and 15 boats. It proved especially successful in teaching older people to row, with many going on to row in their 70s, 80s, and 90s.   After years of "camping" at different boat clubs and storing all its boats outdoors, Camrowers finally had the opportunity to have its own boathouse, which opened in Spring 2017.  In 2022 the club widened its membership to people of all ages over 40.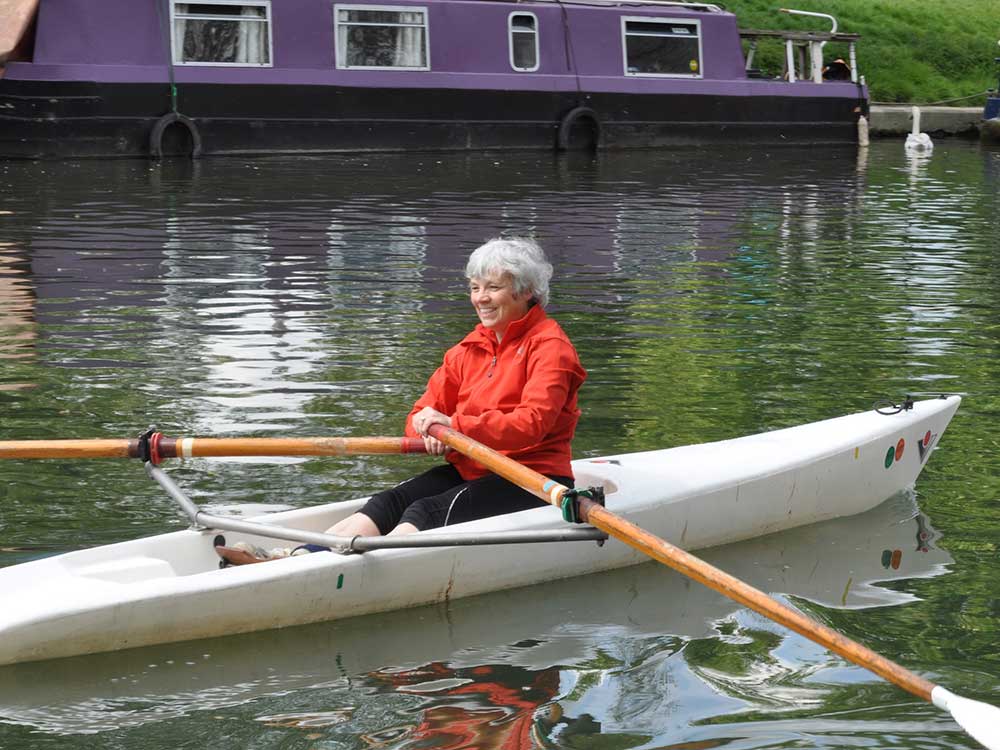 Local MP Julian Huppert helps publicise Camrowers in 2014
Oldest rower Christopher Saunders launches the Boathouse Appeal
The Boathouse Project was a joint venture with the Cambridgeshire Rowing Association (CRA).  The result is a semi-detached boathouse for Camrowers and the CRA.  We had a great party when the Boathouse was officially opened by Local MP Daniel Zeichner and Annamarie Phelps C.B.E., Chairman of British Rowing. Camrowers is indebted to everyone who helped us raise over £300,000 to fund our new boathouse.  Camrowers members raised over £100,000, Sport England granted £75,000 from its Inspired Facilities Lottery Fund and Cambridge City Council contributed £125,000 from its Section 106 Developer Funding.  We also had funding from the Garfield Weston Foundation and Persimmon Homes.
Inspecting the new building 2016
Annamarie Phelps, Chairman of British Rowing, and Daniel Zeichner MP at the Boathouse Opening 2017
Cutting the new Boathouse cake