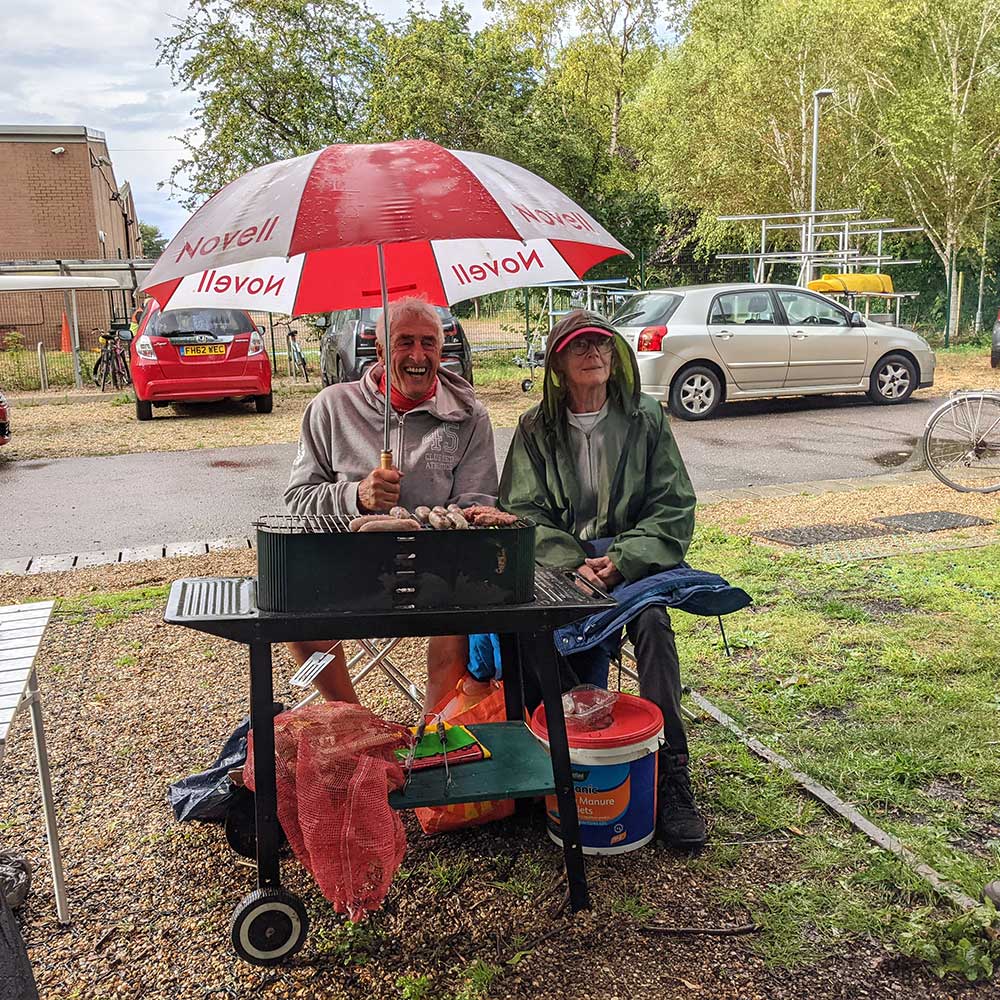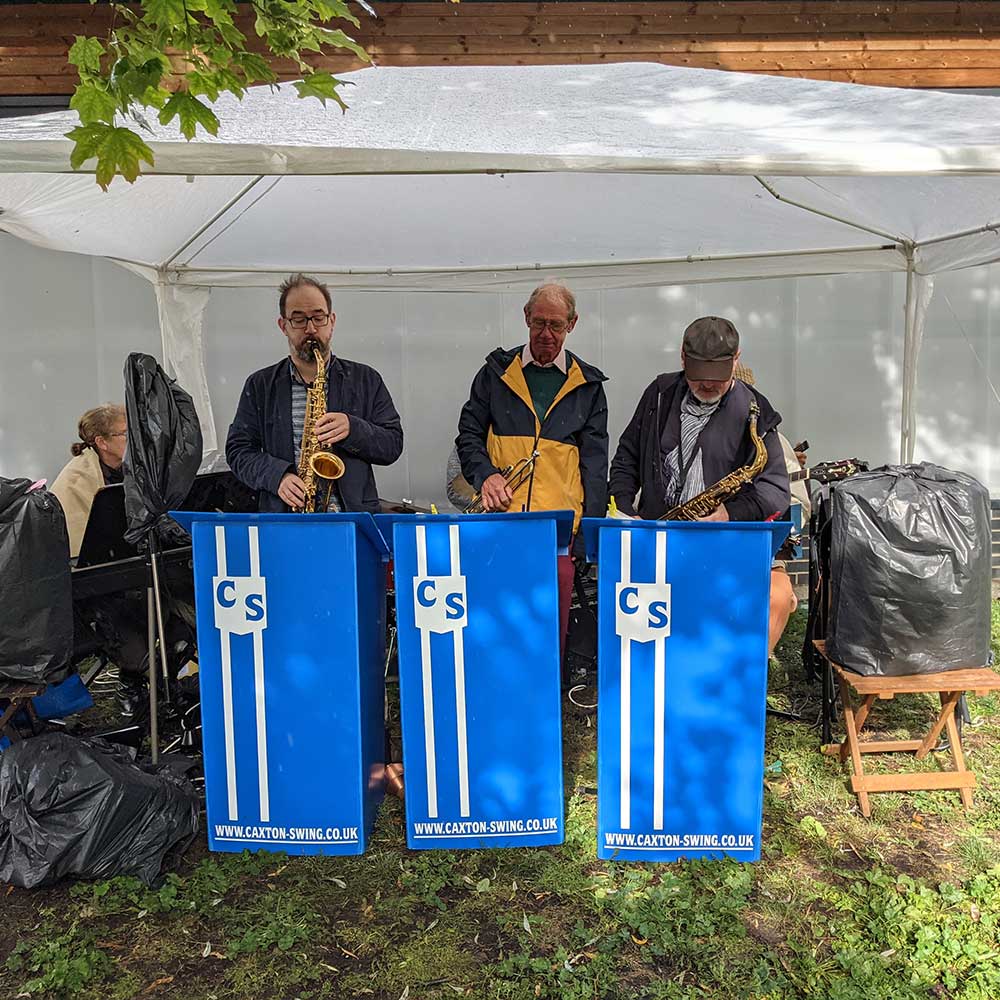 Rowing sessions themselves are always sociable, usually ending with a hot drink, time to catch up and to watch the rest of the river world go by. There are also opportunities to meet up with the wider membership at our social events.
In December there is a Christmas Lunch held at the neighbouring Chesterton Bowls Club. The Camrowers BBQ usually takes place in July next to our Boathouse (with a live jazz band at our last BBQ). We have also run quiz evenings at the nearby St Andrews Community Centre in Chesterton.
The Social Secretary is also always on the lookout for occasional events, often sparked by the enthusiasm of members, such as an excellent walk from Nine Wells into town exploring Hobson's Conduit with an expert guide.